KOPI Mug
An all-in-one self-warming mug
+ brew system
A Multi-Purpose Smart Mug
The KOPI Mug is a revolutionary self-warming smart mug that maintains your coffee/tea at the perfect drinking temperature. It's charging base can also wirelessly charge your cell phone.
Advanced metallic bottom layer
Through the aid of electromagnetic energy, KOPI Mugs have inlaid metallic particles within the base of the mug to allow self-heating. Thanks to this process, your drink will stay warm for a much longer amount of time than with traditional mugs, retaining its heat and maintaining an enjoyable temperature.
Keeps coffee/tea
hot & flavorful
at 130°F / 55°C
Keeps your coffee/tea at 130°F / 55°C
the perfect drinking temperature
The key aspect of an enjoyable coffee or tea drinking experience is the prolonged warmth of the drink itself. Scientifically speaking, the optimal temperature which to enjoy hot beverages is 130°F/55°C.
The KOPI Mug is designed to maintain this average temperature for a prolonged period of time, allowing the flavor and freshness of the drink to be preserved. Included with every mug, the lid also helps to ensure maximized warmth for the longest time possible.
Not only does it heat your mug
it also charges your phone
While the heating coaster provides the function of warming the mug, it offers another utilitarian purpose: wireless cellphone charger. Since the unit does not actually heat up, rather providing an electric charge to heat the inlaid materials within the mug, it will remain cool to the touch, allowing your phone to be place on top without risk of damage.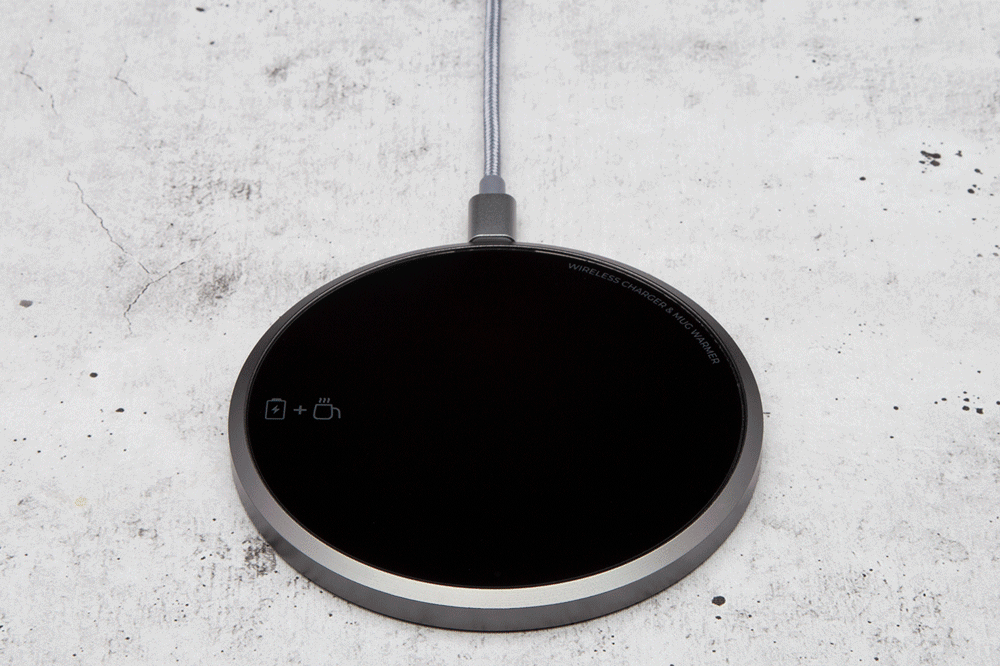 The revolutionary dual-purpose wireless charger
heats up your mug & charges your cell phone
The world's first variable output Qi charging pad
15W(max) for fast cell phone charging
24W(max) for KOPI Mug heating
The revolutionary KOPI self-warming mug
Plus a complete brewing accessories